Hualon pharmaceutical (stock code: 834298) issued on November 7 announcement: based on the company's strategic development needs, the company held on November 3, 2016, the second session of the Board of Directors at its tenth meeting to consider the adoption of the "on the acquisition of assets." The Company entered into an equity transfer agreement with Hainan Youleite Hospital Investment Co., Ltd. to acquire 55% equity interest in Ningbo Smart Pharmaceutical Co., Ltd. After the completion of the acquisition, the Company will become the holding company of Smart Pharmaceutical.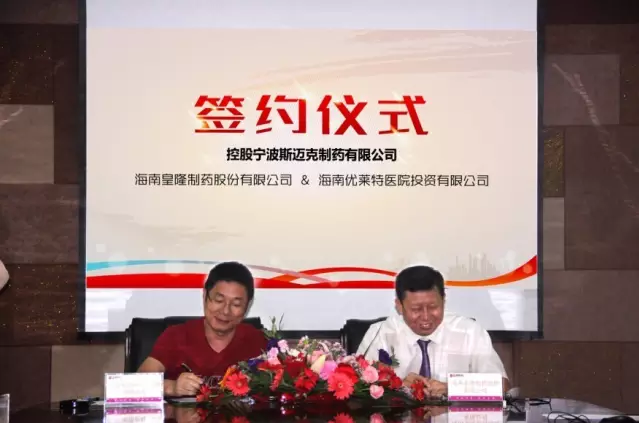 Chairman Chen Yizhi and "You Leite" Chairman Shu Xiaobin signed on behalf of the company
Smart pharmaceutical main business includes the manufacture of pharmaceutical skin protection agents and the manufacture of chemical equipment, the production of pharmaceuticals, the manufacture of APIs (methofenic acid, diclofenac sodium, methosporum and guaiacol glycerol ether). The acquisition is in line with the company's development strategy, will help to achieve the two sides of the resources and advantages complement each other, is conducive to accelerating the company's own industry layout and development, and enrich the company's pharmaceutical self-product type for the company to develop a new prelude.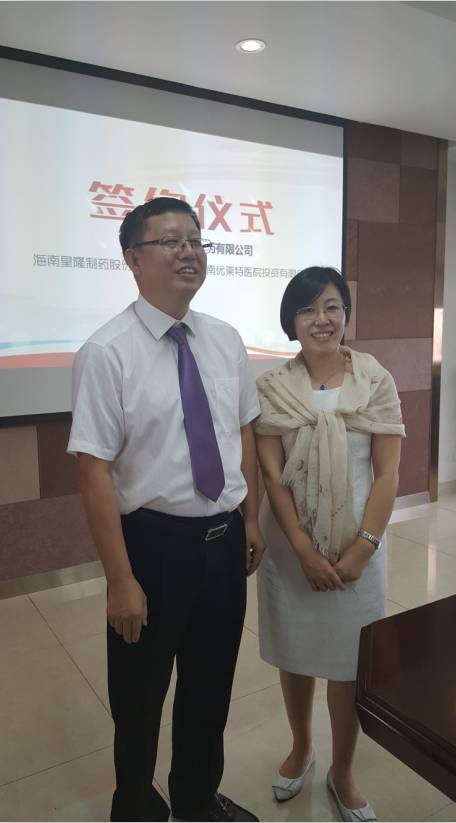 Chairman Chen Yizhi and "Smart" He Fengqiu chairman.
Company Board of Directors photo